WHO WE ARE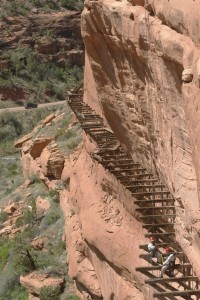 In 1988, the Western Colorado Interpretive Association (WCIA) was organized to chronicle stories of the resources on public lands in Western Colorado. Agreements with the Grand Mesa, Uncompahgre and Gunnison National Forests and Bureau of Land Management (BLM) authorized the organization to operate sales outlets at Forest Service and BLM locations; host interpretive programs; and assist the agencies in informing the public about their public lands.
In 1992 WCIA took on new roles to collaborate in the identification, administration, funding, restoration and interpretation of projects of significance in Western Colorado. Partners included governmental agencies and a broad range of community organizations and individuals.
Securing and administering grants is a valuable service IAWC provides, working with the State Historic Society, Colorado Department of Transportation (CDOT), regional and national foundations, local governments and federal agencies.
At the heart of many projects is the preservation of Western Colorado's cultural heritage and landscapes. Developing interpretive materials such as signage, videos and books enhances people's experience and understanding. Economic benefits result from increased tourism, jobs and civic enrichment.
Because people and places matter, IAWC looks forward to many more years of preserving and celebrating the rich stories, legacies, and landscapes of Western Colorado. Please sign up for our e-newsletter to stay abreast of upcoming events and projects.

IAWC Functions
501 (c) 3 Non-Profit organization                                                                                                                                                                      
Operates Sales Outlet
Administers Grant Funds
Provides Project Funding and Support for Partners
IAWC Partners
US Forest Service, Grand Mesa, Uncompahgre, Gunnison National Forest
Bureau of Land Management – Gunnison, Grand Junction and Montrose Field office
Scenic Byway – Silver Thread, Grand Mesa, Unaweep Tabaguache, West Elk and Alpine Loop
Colorado Parks & Wildlife
Community organizations
IAWC Grants Administered
Unaweep Tabaguache Hanging Flume
Unaweep Tabaguache Marketing Plan
Unaweep Tabaguache Corridor Management Plan
BLM Hanging Flume
BLM Friends of McInnis Canyon
Byways Grassroots Training Kits, Games
BLM Gateway Recreation Survey
BLM Radioactive Mining History
West Elk – Interpretive Panels
West Elk – Brochure reprint
Scenic and Historic Byway grants: The Silver Thread, Grand Mesa National Scenic and Historic Byway, Unaweep/Tabeguache Byway, Alpine Loop, West Elk Loop
History Colorado, ARRA, US Forest Service Alpine Tunnel Historic District Interpretive and Way-finding Sign project
History Colorado, ARRA ,US Forest Service Alpine Tunnel Historic District stabilization and preservation of  the historic Tunnel Gulch water tank
History Colorado, ARRA, US Forest Service Alpine Tunnel Historic District brochure
CDOT Silver Thread Scenic and Historic Byway extension interpretive sign project
San Miguel/ Delores River Hanging Flume reconstruction project 2012
CDOT Unaweep Tabeguache Scenic and Historic Byway 2013 Corridor Management Plan
History Colorado Driggs Mansion stabilization and Interpretive Sign project
History Colorado Enos T. Hotchkiss Barn restoration plan
BLM Gunnsion survey Old Spanish Trail
USFS Uncompahgre  Plateau  Historic Homestead Preservation Project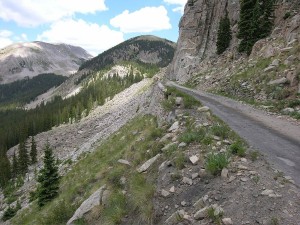 IAWC Sponsored Grants
GMVC Staffing Grant
USFS Kannah Creek Brochure
GMVC Interpretive Programs
USFS More Kids in the Woods
BLM Gunnison Basin Birding
BLM Montrose New recreation signs San Miguel River Recreation Corridor
IAWC – Board Restricted Funds
Alpine Explorer
West Elk Scenic Byway Book
Hanging Flume Self-guided Brochure
Alpine Explorer
Unaweep Tabeguache Scenic Byway Brochure
IAWC Media Production

Lands End Excavation Video
Hanging Flume DVD
IAWC "Who We Are"  video
Unaweep Tabeguache Scenic and Historic Byway video
Driggs Mansion – stabilization video
"Flume Fever" video reconstruction of 48′ of the historic Hanging Flume
---
Director:: Danny Barela
Director: Debbie Barnhart
Director: Wilma Erven
Director: Don French
Director:  Ron Hays
BLM agency liaison, Jim Lovelace, Gunnison
BLM agency liaison, Dan Ben-Horin, Grand Junction
BLM agency liaison, Edd Franz, Montrose
USDA-FS agency liaison:
Executive Director
Chris Miller
PO Box 745
Delta, CO 81416
970 640-7076